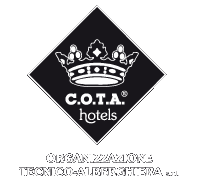 QUALITY BRAND AFFILIATION
C.O.T.A.hotels Selects the Hotels to include in it Elite Circuit of a Quality Brand "C.O.T.A. hotels PROFESSIONAL MANAGEMENT QUALITY SERVICE" Unique all-Italian Brand recognized by the Market as reference of: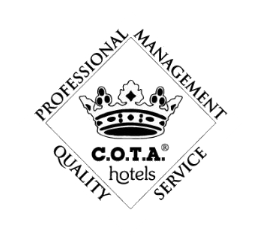 – Excellent Quality
– High Professionalism
– Careful Service
The Hotels, maintaining the independence, their name, their philosophy and their own characteristics and after having achieved excellence, will gain a  Certification  for "Total  Quality  Services".
The Investments, to consider added – value, will help the hotels, through the Occupancy, the Revenues, the Operating costs limiting, to Increase  the  Operating  Margin.
Do you want more info Take a look at Brochure – Contact us
Brochure-Brand-PMQS-AGGIORNATO-2021-VERSIONE-INGLESE